Chiropractor Steven Lako D.C.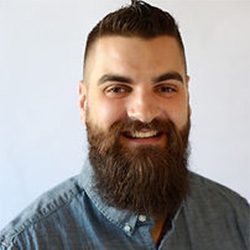 Doctor Steven Lako is a chiropractor at Lako Family Chiropractic in Roswell, GA. He sought out chiropractic as a profession due to the understanding that the human body is an enormously complex mechanism that is able to perform billions of processes in unison in order to HEAL itself.
Dr. Lako, through chiropractic philosophy, knows and understands that the nervous system has the power and ability to impact every single function and structure of the body. Chiropractic is uniquely poised to have a substantial impact on the health of our community and ultimately, our country.
He was introduced to chiropractic after fighting for his life with Lyme disease, which was undiagnosed for three years and misdiagnosed for an additional year. After numerous doctor's appointments and various treatments, he was consistently told there was permanent damage to his knees and he would never be able to jog or run again.
Dr. Steven did not accept this information and searched for someone who told him they could help, which led him to a chiropractor. After a series of adjustments, the severity of his symptoms actually became worse before they got better, however, he continued under care because he gained an understanding of the ability of the human body to heal under the right circumstances and that health is more than just the absence of symptoms.
He is experienced in providing the very best care to the Roswell community.
Credentials: Before attending chiropractic school, Dr. Steven owned and operated a successful personal training business. He is a Nationally Accredited Personal Trainer from NPTI. He has multiple certifications and excels in techniques such as Activator, Thompson, Diversified, Gonstead, and Grostic.
Dr. Steve is an ICPA (International Chiropractic Pediatric Association) doctor and is certified in the Webster Technique
Monday
10:00am -  7:00pm
---
Tuesday
3:00pm - 7:00pm
---
Wednesday
10:00am - 7:00pm
---
Thursday
10:00am - 7:00pm
---
Friday
Closed
---
Saturday & Sunday
Closed